As the COVID-19 pandemic continues to disrupt the travel industry, it also highlights the importance of protecting travel investments and ensuring healthcare availability abroad.
During the early stages of the pandemic, travel providers were extremely flexible about rebooking flights and hotels, but they've become less so as the pandemic has persisted — which is not surprising, considering the prolonged downturn in travel markets.
For credit card rewards travelers, that means nonrefundable trip expenses remain vulnerable to cancellation, delay, and interruption. Mass flight cancellations also affect baggage handling and lead to more lost baggage. Another concern travelers face is the potential of temporarily losing healthcare coverage during travel abroad.
Despite all these downward pressures, business at trip and travel medical insurance provider Seven Corners has returned to pre-pandemic levels. As consumers navigate travel challenges during a pandemic, more travelers are turning to Seven Corners for insurance solutions that deliver.
Comprehensive trip insurance products from Seven Corners provide travel and medical coverage for U.S. and non-U.S. residents. And travel medical insurance products ensure healthcare availability everywhere across borders.
Seven Corners has been a leader in building a strong online presence and a direct-to-consumer business model over almost 30 years in the travel insurance business. But as Seven Corners President Jeremy Murchland explains, it's the human connection behind the tech that is attracting more customers.
"The fact that our business is returning to 2019 levels suggests to me that we're doing something right on the customer experience side," Murchland said. "We've treated people right during the pandemic, and that customer loyalty is being rewarded to Seven Corners now."
Offering Comprehensive Financial and Medical Security
Seven Corners customer professionals are always available to discuss coverage and provide medical and travel assistance through Seven Corners Assist. Wherever card rewards travelers originate their trips, they know a trained member of the multilingual Seven Corners team is only a phone call away.
"The key here is that we're still privately held — we're not a division of a much larger global company that has other interests," Murchland said. "Our sole focus is on the travel insurance side of things, so we move quicker, and we put the customer first."
RoundTrip Trip Cancellation Travel Insurance covers U.S. residents traveling within the U.S. or internationally.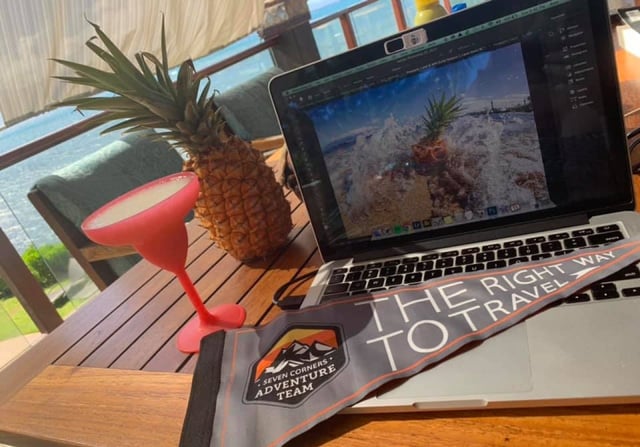 Policies reimburse nonrefundable prepaid trip costs in the event of cancellation or interruption for any covered reason. Baggage and personal effects that are stolen, lost, or damaged during a trip are also protected. And all Seven Corners trip insurance policies cover qualifying medical emergencies and evacuations.
"People set aside a lot of money for their vacations — once in a lifetime and bucket list trips are quite a financial investment," Murchland said. "Trip insurance really provides that financial security if you're booking one of these trips."
Plus, a Seven Corners trip insurance policy is a relatively small travel investment versus what's at risk, especially during COVID.
"That's what insurance is about — insuring risk," Murchland said. "It just feels like we're in an environment now where there are more types of risk than maybe there were a year and a half or two years ago."
Solutions That Ensure Healthcare Continuity
Read more on the benefits of reliable travel insurance.